Good evening,
I hope your indoor season is progressing well and that your outdoor track prep is on schedule. March is almost here! This month, we've got a bunch of changes to let you know about. While there are a couple big ones, we've also made a number of small but important changes to make the live results experience that much better.
As always, if you have any questions or feedback, please contact me at ben@athletic.net.
Good luck with your meets this weekend!
- Ben
Browser Boards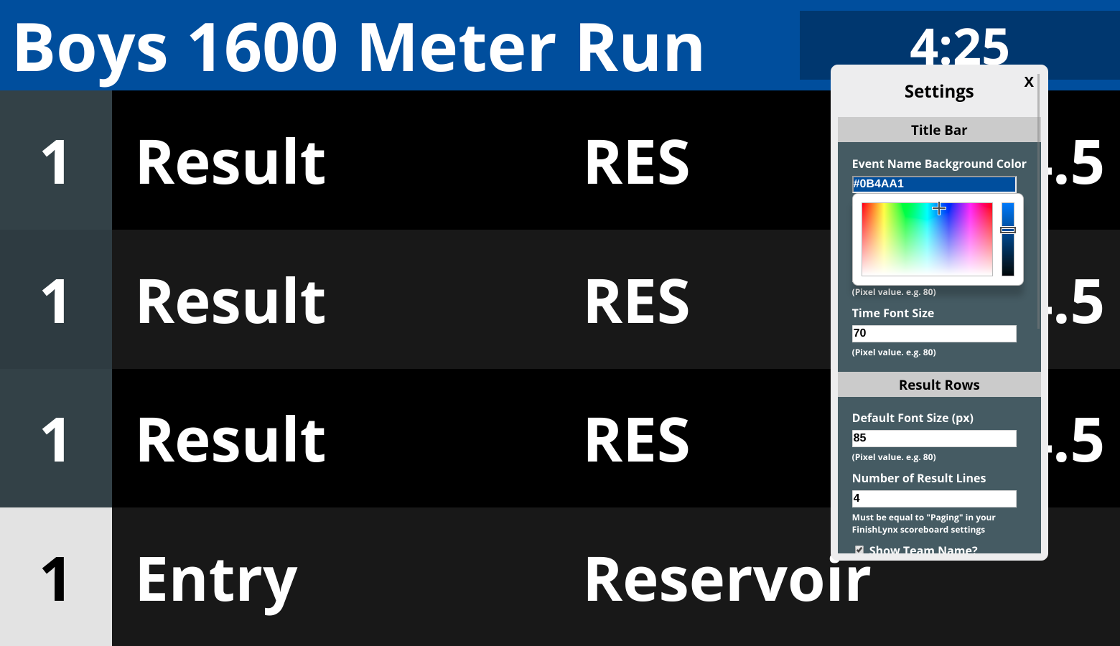 With AthleticLIVE, you get professional real-time results on mobile devices. But what if you want to show those real-time results on a large screen? If you have ResulTV and an expensive scoreboard, you can. But if you don't, there isn't a great way to show results on a large screen in a facility. With browser boards, you can display legible results on any screen that can display a browser.
Our first browser board displays the most important information at a track meet: Results and Time. We'll add more display types in the future.
Edit size and colors as you see fit, then save that template for future meets.
Note that this does require internet access on your Lynx machine. Offline browser boards are in progress.
Allow others to tweet images of your results
Since late 2017, we've offered timers the ability to automatically tweet a picture of the top 3 results after they are uploaded from your meet management system. If you have an Enterprise account, these Tweets are branded with your colors and logo.
This works well, but people might not think to follow a timer's Twitter account to receive result updates. They might, however, look at a school's athletics Twitter feed or the meet's Twitter feed.
Now you can invite other people who may benefit from these immediate updates. Simply send an auto-generated magic link for a specific meet. They'll be brought directly to an admin page where they can sign in with Twitter and register for Top 3 Result Tweets.
Live Field Scoreboard - View by Compiled and by Flight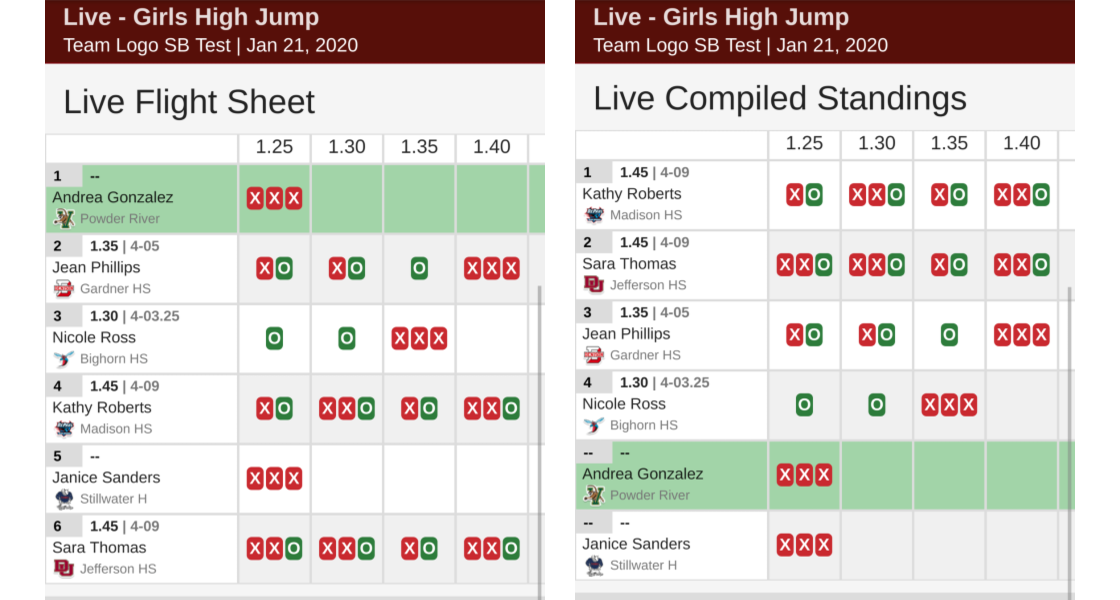 View field scoreboards by compiled standings and in flight order. Compiled standings are useful for finding out an athlete's overall place. Flight order is great for following along and knowing who's up next, on deck, and in the hole.
Showing results in flight order does require you to upload standings via LFF.
Team Logos on Scoreboards and Split/Field Series Grids
View team logos on every page of the site, including track scoreboards, field scoreboards, split grids, field series grids, and combined event spreadsheets!
Reminder:
College team logos are automatically matched when you upload teams.
High School team logos are automatically imported if you do entries in Athletic.net.
Show multi event points on track and field scoreboards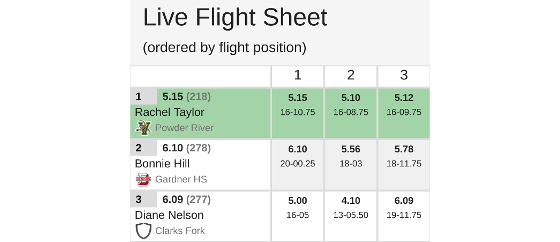 For multi events, we now show points next to marks on both the track scoreboard and field scoreboard. Coaches and athletes can get instant access to their score as each event is in progress.